I was fortunate to attend and present at the Building Business Capability Conference (BBC) last month in Orlando, Florida. Just like every past year, the best part of the conference for me is getting together with old friends and meeting new business analysis professionals who are enthusiastic about improving their organizations.  This conference has continued to grow every year with many new categories of track sessions. I attended some great sessions from the Fast Forward track, topics like robotics, artificial intelligence, and ideas for new organizational structures for the changing world. I also enjoyed modeling, elicitation, and analysis sessions picking up tips on improving basic business analysis tasks.

Future of Business Analysis

I was interested to listen to presenters and attendees talk about the future of business analysis. With the growth of agile methods over the past decade some people have asked about the long term need for "business analysts". Of course, we all know that business analysis work will always be needed by our organizations but titles and roles change. My resounding take away from the conference this year is that the title Business Analyst is alive and well! Furthermore, several research groups have predicted the number of business analyst jobs will continue to grow for the next decades. The question really is, what kind of a BA are you?
There were exciting presentations about robotics and artificial intelligence and the importance of Automation BAs and AI BAs. Also, within scaled agile enterprise solutions business analysts are becoming key members of Discovery Teams, and Product Ownership Teams. Furthermore, activities like systems thinking and design thinking rely heavily on business systems analysts. Business rule analysts continue to devise more sophisticated ways of understanding and codifying complex business decision making. Cybersecurity work also needs people who can translate business needs to technical experts; more business analysts! Sessions on strategy and business architecture emphasized the need for enterprise analysts, business architects and strategic business analysts. Marketing teams are looking for e-commerce BAs. Large application packages demand vendor specific roles like SAP® BAs and Peoplesoft® BAs.
Most of all, careers in business analysis will continue to be strong, whatever the title. Think about the type of work you want to do and learn about other types of business analyst positions. The future is bright for people who think critically and are passionate about moving their organizations forward.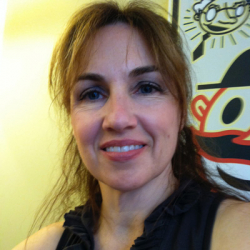 Latest posts by Cate Curry
(see all)