Creating a clear communication plan can help you effectively collaborate with your team, client, and stakeholders. Like other tools that you'll use for the duration of a project, this plan will set straightforward guidelines that everyone will follow to stay on the same page as they work on meeting goals.
Creating a Project Communication Plan
What's a Project Communication Plan?
This plan outlines the methods that will be used to share information (think: meetings, emails, phone calls, status reports, discussion boards, etc.). And it also covers when information will be shared, who will be sharing it, and who will be receiving it. Plus, it gives everyone the opportunity to provide critical feedback that can help ensure a project's success.
You can only reap the benefits of a communication plan if you create one that actually works, so learning what goes into it is the first step. Then, because every project is different, you'll need to adjust this plan to suit the size, timeline, budget, and goals of every project you manage. And don't be afraid of making changes to your communication plan while moving through a project if you find that something isn't working or could be improved.
How to Write a Project Communication Plan That Works
1. Determine Objectives
First, think about what you want your project communication plan to achieve.
For example, you might want to get input from your team on a regular basis so you don't have to remind them, or you might need to find a way to efficiently communicate with a lot of different people because you're working on a large project.
Consider the topics that you want to cover in meetings and reports. And determine how often you want your team to communicate important information with one another, as you certainly don't want people to get bogged down by too many emails and phone calls.
The ultimate question here is: for the particular team and stakeholders of your project, and for the project's specific requirements, what are the best ways to share information?
2. Set the Schedule
Once you know the type, and frequency, of communication that your project needs, it's time to set the schedule that everyone on your team will follow.
For example, you might want to communicate with your team members by using project reports emailed on a weekly basis, but your stakeholders might require that you meet in person at least monthly to discuss the status of the project.
This schedule gives everyone the chance to work with their individual timelines, while remembering that they need to set aside time for sharing and gathering information too. Plus, with a set schedule, everyone will know when a status update is coming, so they'll know to prepare.
If you can't come up with a schedule on your own, ask your team what they would prefer. And if you've worked together in the past, you can take that experience into consideration to figure out what will work best. The key is to find the right balance so that everyone is aware of what's going on in the project without feeling overwhelmed by too many messages and meetings.
It might be helpful to make a chart that outlines the following:
The type of information that needs to be shared (such as a project update or status report).
The method by which that information will be shared and delivered (such as by email, phone, or in-person meeting).
The frequency of the message, and specific dates for the messages (such as weekly, monthly, or quarterly).
The people who will be responsible for sending the message.
The audience that will be receiving the message.
3. Know Your Audience and Their Needs
Your plan should include the names of those involved in your communications, such as key stakeholders and clients, as well as your team, vendors, and other departments.
For every member of your audience, determine what information they need to provide, as well as what information they need to be given. And, of course, you want to always consider the best methods of communication for the different groups of people in your audience (your stakeholders might prefer a different communication method than your team members).
As an example, you might need to share status updates, schedules, and deadlines with vendors. When it comes to your team, on the other hand, you might need to share assignments and status updates, as well as discuss risks and issues that are encountered along the way, solutions for those problems, and changes to workflows. And, for stakeholders, you might need to dive into topics like budget updates, risk management, requests for changes, and status updates.
Put Your Communication Plan into Action
Now that you know how to create a project communication plan, you're ready to make one and put it into action. With the help of this handy tool, you might notice that your projects begin to run a lot more smoothly because people will always have the info they need when they need it. Just remember to analyze your plan along the way to see what's working and what can be refined, and gather feedback from your audience to make improvements to this plan so it can work for everyone.
If you are looking for additional information to brush up on your project management skills,  we've got lots of resources in a variety of learning formats.
RMC has combined the essential PM tools and techniques you need to know to be an effective project in our Project Management Fundamentals eLearning Course. Our Project Fundamentals book gives you the same great content in a downloadable format. This book is also available separately in Kindle, Nook and Apple Books.
Sources:
https://www.teamgantt.com/blog/project-management-communication-plan
https://www.lucidchart.com/blog/project-management-communication-plan
https://www.quickbase.com/blog/how-to-create-a-project-communication-plan
https://www.brightwork.com/blog/create-project-communication-plan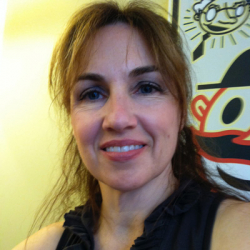 Latest posts by Cate Curry
(see all)