What Is Scope Creep?
Scope creep happens when a project's scope is changed or additional requirements are implemented.  It happens after the start of a project, and you don't really have any control over it. Although you know changes are likely to occur at some point during any project, the lack of control that comes with changes can be very stressful.
More specifically, scope creep occurs when changes to a project haven't been authorized, and when the effects of those changes haven't been addressed. Worse yet, you're still required to achieve the project's goals with the same schedule, budget, and resources that you had before the changes were made.
All of this might mean that you're unable to meet the original authorized aspects of your project on time, and it might cause the project to fail unless you know how to tackle changes in scope.
Steps to Stop Project Scope Creep
Here are a few ways that you can manage scope creep so you can keep your team on track and your clients happy.
1. Start Every Project with a Contract and a Backup Plan
The contract serves to establish expectations.  The contract identifies and tackles project changes when it occurs. In this document, you can outline everything from deadlines to responsibilities so requirements will be met. Beyond that, it's also a good idea to have a backup plan.  This plan determines the team members who will review changes, approve changes, and discuss their impacts on budget and timeline.
2. Write Down Requested Changes
Describe the changes to the project scope. Determine how you'll address the required changes. Describe the impacts that they'll have on your timeline. Also, discuss any costs and risks associated with those changes. Share this information with your team, client, and stakeholders.
3. Make Necessary Updates
Provide updates on the specific aspects of your project will be affected by the requested changes. This includes tasks and deadlines. Once you do this, you'll be able to adjust your plan to ensure old and new requirements are met. Add these changes to the project requirements document so everyone on your team is on the same page.
4. Have a Meeting to Discuss Concerns
Be sure to update your team with the help of your project communication plan. Have a meeting to discuss the changes that need to be implemented and their impacts.
5. Just Say No
Sometimes the impact of implementing requested changes are too negative and extensive.  Saying no might be the best step to take. If you're going to do this, however, you need to be able to prove that the changes won't add enough value.  You'll need to show that you have a better plan to meet required goals.
6. Offer Alternative Options
You might suggest setting up a separate project to meet the new objectives set forth.  Let your client know about the need for a larger budget to address the changes. Either approach allows your client to decide if they really want to proceed with the changes.
Scope Creep: More Common Than You Might Think
When you start a project, go into it with the expectation that scope creep might happen. But also have a strategy in place that will allow you to tackle sudden requests for change without getting frazzled. You can find more detailed information on preventing scope creep in our PM Crash Course eBook (also available in hard copy).
Sources:
https://www.pmi.org/learning/library/top-five-causes-scope-creep-6675
https://www.projectmanager.com/blog/5-ways-to-avoid-scope-creep
https://www.mbopartners.com/blog/how-grow-small-business/6-tips-to-prevent-scope-creep/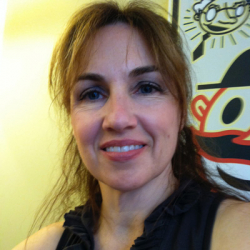 Latest posts by Cate Curry
(see all)