Are you thinking about taking the PMP exam? Then it's time to consider how you'll prepare to pass the exam. The exam can be challenging.  The test lasts about 4 hours and consists of 180 situational style questions. To view some sample questions, see our PMP exam simulation free demo. It's essential to understand – not memorize – the exam concepts to pass the PMP.
Here we share insights and tips informed by over 30 years of preparing students to pass the PMP on their first try!
How to Study for PMP Exam in 2023
Tip 1: Use the Right PMP Exam Prep Resources
When considering professional prep resources, look at how long the company has been providing PMP training. Longevity shows a commitment to the growth of the profession and the development of project managers.  RMC has shown this commitment since Rita Mulcahy published the PMP exam prep book in 1998.
Ask other certified project managers what they used to study.  As a professional training company RMC leverages its project management knowledge to develop quality materials that are aligned to the most current topics on the test. As a quality PMP training company, RMC has a proven prep method and a variety of teaching tools that fit your learning preferences.
Beware of free materials available on the internet that claim to help you study; you need to make sure these materials are based on the most current version of PMI® PMP Examination Content Outline (PMP-ECO). These providers may have good intentions, but they probably do not have the project management training expertise or up to date with the current exam information.
Tip 2: Understand the PMP Exam Content Outline
The PMP certification is based on the PMP-ECO.  It covers the content you will need to know for the PMP exam.  It is more important than ever to read and understand the ECO because it covers the domains and introduces adaptive approaches to project management and the PMP exam.
There are many resources that you can use to learn about the topics covered on the PMP exam. The current PMP exam includes content from the PMBOK® Guide 7th edition, Process Groups: A Practice Guide, Agile Practice Guide and more. These resources can aid your exam preparation. However, you shouldn't have to read these resources cover to cover if your training company has done it for you. RMC's materials bring together the terminology and concepts from these key resources. We synthesize the information in a way that makes it easier to understand and prepare for the exam.
Tip 3: Know Your Study Style
Begin by asking yourself if you prefer to study on your own or with others?  Do you like to create your own study plan and schedule, or would you prefer a guided approach? Do you learn best reading written materials, listening, and engaging in discussion, or working hands-on using case studies and exercises? Answering these questions will inform your PMP exam study timeline and influence how you choose to prepare.
Tip 4. Determine How Much Time You Have to Prepare
How long you have to study will depend on when you can schedule the PMP exam. If you only have a short period of time, consider an instructor-led class or an on demand, self-paced course.  Both options teach you everything you need to pass the exam. They usually include an exam simulation and other tools to enhance your learning.
Instructor-led courses are typically taught over consecutive days and students are expected to study up to 40 hours after class.  RMC's Instructor-led classes offers a pass guarantee.   A self-paced eLearning course allows you to study at your own pace.
If you have several months to get ready, an on-demand PMP course or self-study materials are great options.  If you don't have that much time to get ready, an instructor led course might be a better solution for you.
Tip 5: Choose your PMP Exam Prep Materials
An in-person class or eLearning course, usually includes an exam prep book with purchase. RMC recommends when you read the prep book for the first time you complete all the exercises in each chapter.
After you have read through your PMP exam prep book once or completed your prep course, you consider joining a study group. Working in a small group of no more than 3 to 4 individuals will shorten your study time and make studying more effective. You can find a study group through your local PMI chapter. Facebook and LinkedIn also have ways to connect with study groups.
Finally, consider supplementing your study options with practice tests and flashcards.  We go into further detail later, but as you think about your plan, know that both are invaluable tools that allow you to interact with the exam material in different ways.
Tip 6: Use a PMP Exam Simulator
When you are comfortable with the test material, it's time to take a full exam simulation using an exam software, like PM FASTrack® Cloud.  Simulated exams allow you to get comfortable with the question types and exam timing.
We recommend using a PMP exam simulator with a large database of questions to experience a variety of question types. This step will provide you with a baseline against which you can track your progress.  You'll quickly discover what you know and where you need to study more.
Review each question you got wrong in the exam simulation. Write down the specific reason for each wrong answer, creating a list. Assess why the correct choice is correct and why the other answers are wrong. Again, look for trends in your understanding and add problem areas to the list. Refer to the chapters in your prep book to fill in your knowledge gaps and correct any errors.  This is an excellent time to take targeted exam simulations by specific topics to fill your gaps.
Skim the sections or chapters on which you did well to keep those fresh in your mind. If you are using flashcards, remove the concepts you understand so you are singularly focused on your knowledge gaps. RMC's PMP exam prep flashcards include this filtering option.
Tip 7: Focus on Your Knowledge Gaps
A good PMP exam simulator will analyze your performance and help you identify where you need to concentrate your studies.
As part of your process, build in time to work on your knowledge gaps.
Tip 8: Test Again
Limit yourself to no more than two full PMP exam simulations before you take the actual exam. Don't fall into the trap of memorizing versus understanding the answers.
If you don't score over 70 percent the first time you take a full exam simulation, you need to identify your knowledge gaps and study those before taking another simulated exam.   Once you score over 75 percent, you should be ready to take the real exam.  Continue to use your list, flashcards, and other helpful materials to retain what you have learned leading up to the test.
Use These Study Tips to Help You Prepare
It all really boils down to time, resources, support, and practice. Set aside the time required to tackle the topics covered on the PMP exam and use the highest quality resources, such as RMC Exam Prep products.
Lastly, here are some things to consider about meeting the PMP requirements and details about the exam itself. If you have additional questions about the exam, consider attending one of RMC's free webinars called Taking the PMP Exam: What you need to know.
Good luck!
Sources:
https://www.ais-cpa.com/how-to-increase-pmp-exam-score-and-pass-pmp-exam/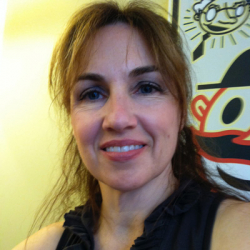 Latest posts by Cate Curry
(see all)