Study for the PMP Exam with RMC's Live Virtual Course
RMC's live instructor-led virtual PMP course will help prepare for the PMP® exam so you can leverage your knowledge and experience to advance your career.
Our virtual class is a great option to study for the latest edition of the PMP exam.  You can prep from the comfort of your home. And, there is no need to travel to participate.  Rest assured,  our live virtual class is an excellent way to learn while you practice social distancing.
Taking this course will help you fulfill your 35 hours of project management education as part of the PMP application process.
Rita's Way: Make the Most of Your PMP Exam Prep
RMC's pioneering prep approach works because we interpret difficult project management concepts so it's easier to understand and faster to learn. We help you identify your knowledge gaps to focus your studies. In addition, we teach valuable, real-world skills and practical techniques to help you learn more in less time.
Our course is aligned to the current edition of the PMBOK Guide and Exam Content Outline.  Our courses include intensive instruction, practical strategies and techniques to accelerate your project management understanding to pass the PMP exam the first time by:
Interpreting the most difficult and essential PMP exam concepts
Explaining the project management process, knowledge areas and ITTOs from PMI's perspective
Helping explain the situational nature of the test and how to pick the best answer
Reinforcing knowledge, measure progress and boost testing confidence
Virtual Classes with Top Instructors
Many of RMC's instructors have been personally trained by Rita Mulcahy. All our PMP exam courses use Rita's use her unique prep approach.  You will learn more, faster because you don't have to spend your time memorizing a lot of material. Our instructors want to help you pass the exam AND become a better project manager. With decades of knowledge behind us, RMC provides the optimal learning experience.
Engaging Virtual Environment
You don't need to sacrifice your learning experience.  With our virtual platform, we've replicated much of the popular attributes of our in-person class.  That means you'll be actively interacting with the same expert instructors — and with your classmates just as you would in an in-person environment.
As part of you classroom experience, you will participate in small group discussions with the use of breakout rooms. You can chat with the instructor at any time, ask questions or get clarification. Everyone in the class has the opportunity to share which keeps the class engaging and informative.
There is also a support person available for any technology challenges students may encounter. 
Time-Tested Proven PMP Prep Class Materials
RMC uses the same quality materials based on our proven, "learn more, faster" approach.  That means you'll get a copy of Rita's PMP Exam Prep book and Hot Topics flashcards to supplement your studies.  You'll also get our FASTrack exam simulation software to simulate taking a full 200 question PMP exam, identify your knowledge gaps, and illustrate where you need further focus.
And all of our materials include predictive project management, agile and hybrid approaches you'll need to know for the exam.
You Can Pass the Exam — RMC has You Covered
Our goal is to ensure you pass the PMP exam on your first attempt. We are so confident in our unique teaching method, we guarantee all exam prep students will earn their certification after completing an RMC instructor-led exam prep class.
If you are thinking about preparing for the PMP exam, we invite you to choose our instructor led virtual PMP course to help you pass your exam, Rita's Way.  If you still have questions, please don't hesitate to contact us for more information.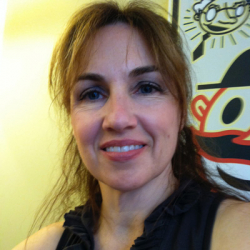 Latest posts by Cate Curry
(see all)