PMP® Online Training Course Options
Anyone who aspires to stand out in the world of project management should consider becoming a Project Management Professional (PMP). This certification is one of the most highly sought-after credentials for project managers around the world, and it's also one of the qualifications that employers look for when hiring. 
If you're ready to become a Project Management Professional, you'll need to get the right education and experience. At RMC, we know how intimidating the process of becoming a PMP can be, so we've developed readily-accessible live instructor-led virtual courses to help simplify things.
Our PMP Live Instructor-Led Virtual courses include:
Hours applied towards 35 contact hours required by PMI
Games, activities, and tools to help you fully understand concepts
PMP exam prep guide and materials (select courses)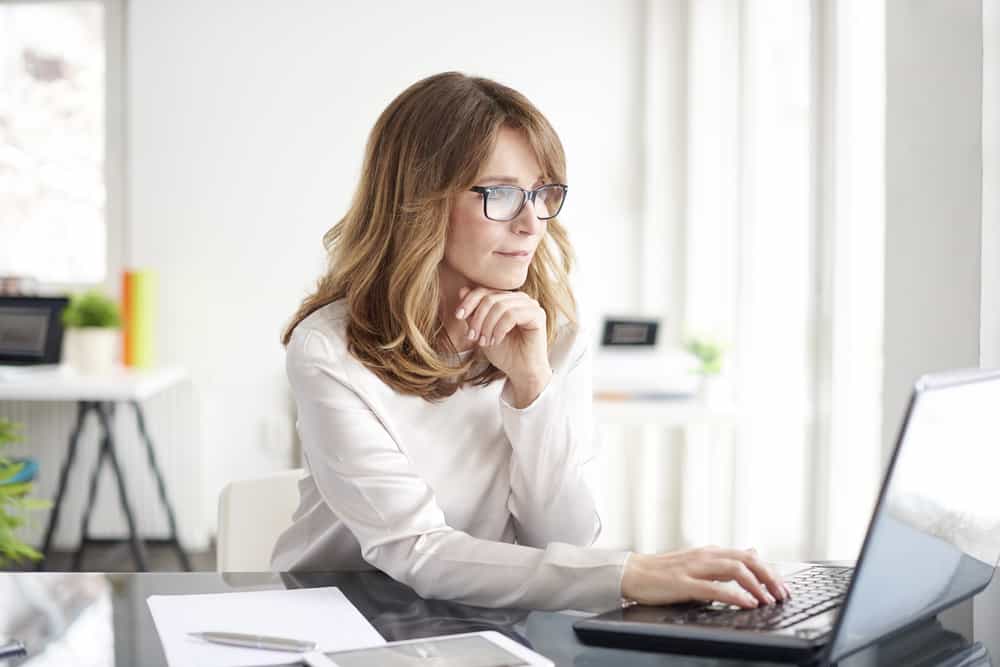 What Makes RMC Different?
RMC instructors use Accelerated Learning Theory to prepare students for the PMP exam. When you enroll in one of our live instructor-led virtual courses, you can learn more in less time with the Rita Mulcahy method and her PMP Exam Prep book that's filled with valuable and practical training material.
All of our live virtual courses are led by instructors who have expertise and experience in project management. And the course materials that we provide help clarify complex topics, simulate the actual PMP exam, and make it easy to quiz yourself so you can assess your progress.
To fully prepare you for what's on the PMP exam, RMC provides:
Practical techniques and strategies that can help you understand new and difficult concepts more easily.
Expert-led instruction on the various topics you need to fully comprehend in order to pass the exam on your first try.
Insight into the types of questions to expect so you won't be caught off guard when you're taking the challenging PMP test.
Prepare for the PMP Certification Exam Completely Online!
There are several ways you can use RMC to prepare for the PMP® Certification Exam online:
When you submit your application to PMI to take the PMP® exam, you'll be required to prove that you have 35 hours of project management education/training or CAPM® Certification.
Don't have those 35 hours yet to qualify to take the exam? No problem! You can get your PMP® online training and 35 contact hours by simply taking our PMP® Exam Prep 4 Days – Virtual Instructor-Led Class. That's right: you can prepare for this exam and get your contact hours at the same time!
This course curriculum includes:
Why is taking the exam important?
Overview of the exam, including:
How to prepare for the exam
Tricks for learning formulas and difficult concepts
Tips to analyze how best to answer PMP questions
A specific after class study plan
Understanding PMI®-isms
Details on other important concepts, including:
The processes and framework of project management
Integration management
Scope management
A must have for PMP (and beyond).
While I was reading this book, I felt like talking to my best friend, who is very talented in this field. A friend that speaks your tone, knows where you are going to make mistake, and reminds you about a possible mistake that everyone makes. It is one of the best books I ever studied. If I had known this book earlier, I would have passed PMP in my first attempt.
I have several colleagues that have been through Rita's training and highly recommended it, and they all went on to get their certification.
Just got my PMP certification. RMC's exam prep system was very well designed to helped me prepare well for the exam! The simulation or practice exam pattern is similar to the original PMP exam. The training, material and helpful tips they have provided are simply amazing.
Get Your PDUs Online to Maintain Your PMP Certification
Even after you've passed the PMP exam, you'll need to continue working hard by maintaining your certification status with PMI. This includes earning 60 Professional Development Units (PDUs) every three years.
Once again, RMC has you covered with online classes that are designed to help you take your skills to the next level. You'll discover new ways to prove your value as a project manager. And by adding to your project management toolkit, you'll be even more confident to take on new responsibilities at work.
Our PDU courses dive into a wide range of topics that include:
Negotiation
Managing Teams
Virtual Teams
Risk Management
Time Management
Convenience and Support That Can't Be Beat!
Getting your PMP certification requires several steps, and it's a lot to think about. To simplify things, you can prepare for your PMP certification online with RMC. We're here for you with our live instructor-led virtual courses that make it easy to learn the ins and outs of the PMP exam so you can pass it on your first try, guaranteed.
When you're ready, you can complete our PMP certification training virtual courses from the comfort of home. This means there's no need to attend a PMP program in person if you don't want to or can't do so for any reason.
Access the Best PMP Online Training at RMC!
RMC offers one of the best online project management certificate programs that's specifically geared towards helping you prepare for the PMP exam.
Our virtual exam prep courses are for anyone who's hoping to advance their career by becoming a Project Management Professional (PMP). And because all of our classes are led by instructors that are experts in the field, you can rest assured that you're getting high-quality training from start to finish.
From your very first project management online course to your 60 PDUs that will allow you to maintain your certification, RMC will be there to support you with the education that you need to excel and continually take your career to new heights.
To get started, browse our course schedule to see what's available, and contact us anytime if you have any questions.
More Project Management Topics
PMP Exam Prep Audio Book Downloadable
Beyond Project Management eLearning
PM Crash Course
eLearning
Have Questions? Feel Free to Connect with Us Anytime!
We guarantee that you'll pass the PMP exam on the first try after taking our prep course, but if you have any questions or concerns before you begin, simply contact us to learn more.
---
Sources: