What makes a great project manager, and what are the most important skills of a project manager? While you might be focused on getting the right certification to stand out against other job seekers in this field, it's also wise to hone in on what are known as soft skills.  
Below, we'll cover some of the skills required for effective project management. This info can give you a better idea of what will be expected of you, whether you're entering this career, or you want to move up to the next level by enhancing your project manager resume.  
What Are Project Management Soft Skills?
When you have hard skills and soft skills, it basically means that you're capable of combining technical skills and people skills when managing projects.    
What are hard skills?
Put simply, the types of skills that you typically develop when you go through training are considered hard skills. Being able to use software and other tools to do your job, or knowing how to set up a work breakdown structure (WBS), are some examples. 
What are soft skills?
Soft skills can include things like communication, collaboration, negotiation, and conflict resolution. With these, you can help people come together to accomplish a project's goals, and you can motivate them to achieve more. Also, when it comes to complex plans or tasks, the right soft skills can help you make those topics easier to understand so your team can be ready to tackle challenges.  
Project Management Soft Skills for Effective Leaders
Here are some soft skills that can help you succeed:
1. Communication and listening skills 
Being able to communicate clearly is important when managing projects because you need everyone on your team to know what's expected of them, and you also want to be able to keep your clients happy as well. Practice communicating with greater clarity and more detail to improve the way you share information with others.  
Also, don't forget about the importance of being a good listener, too, as this is a skill that can help you address your team's and client's needs effectively. Practice active listening to improve the way you understand what another person is trying to tell you.    
2. Leadership, trust building, and motivation skills 
These can help you inspire your teams to work together, and you can get them excited for the project ahead. Rather than just focusing on doling out tasks and merely managing your team, work toward being a leader they can rely on, while also making sure team members trust each other. Consider learning how to teach team building exercises to increase the amount of trust on every team you work with. Also, practice being authentic and transparent. 
3. Conflict resolution and negotiation skills 
Whether you're leading a large or small team, a conflict might arise here and there. Being able to listen to both sides, understand their expectations, and come up with solutions that work for everyone is a valuable skill. So, in addition to leading by example, consider learning some conflict resolution and negotiation techniques that you can use to ensure everyone will be able to get along.   
4. Organization and time management skills 
As a project manager, you need to be able to organize tasks and create schedules, set up and run meetings, and make sure your team will have all of the resources they'll need to succeed. Therefore, being highly organized and knowing how to manage time like a pro can help you excel. Practice changing the way you do things on a day-to-day basis, perhaps by implementing new tools, or try to improve the way you manage time and keep everyone organized.   
Project Manager Resume Keywords and Tips
Who says you can't put soft skills on your resume? If you want to stand out against other job seekers, showcasing these skills is a smart strategy. After all, while everyone gets the same technical education when they go into a classroom to get a degree or certification, not everyone has soft skills.  
Start by writing down a list of the soft skills you have. If any of them match a job's requirements, that's great! But even if they don't, it's still worth mentioning them on your resume.  
Set aside a section on your resume where you can list your skills. You can even label them hard skills vs. soft skills.  
An easy-to-read bulleted list is a good way to go. But you don't want the list to be too long, so providing three to five soft skills might be sufficient.  
Here are some examples of the soft skills you might list on your resume:  
Active listening

 

Problem solving

 

Conflict resolution 

 

Team building

 
If you'd like to go beyond merely providing a list, you can also write a sentence or two for each soft skill to discuss an instance when you used it in a professional setting.  
RMC Can Help You Develop the Skills Needed for Project Management
When you're ready to improve your project management skills, RMC is here to help. Our skills training courses focus on topics like communication, negotiation, interacting with management, time management, and so much more. And the best part is that these can be used to get your PDUs to maintain your PMI certification too. View our schedule to see what you can sign up for today.  
Sources: 
https://www.jobscan.co/blog/soft-skills-resume/ 
https://www.indeed.com/career-advice/resumes-cover-letters/project-management-skills 
https://www.indeed.com/career-advice/resumes-cover-letters/project-manager-skills-resume 
https://www.projectmanager.com/blog/hard-skills-vs-soft-skills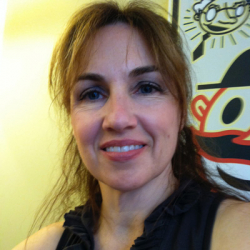 Latest posts by Cate Curry
(see all)