Taking the PMP® Exam
Why take the PMP exam? What is the purpose, what will it do for me and is it worth it? Preparing to take the exam is a journey. If you let it, this journey can help you expand yourself and your abilities. In preparing for the exam, you have an opportunity to become a better project manager—not just pass the exam. This opportunity to learn is one of the best reasons to get your PMP® certification.
Understanding is Key to Passing the Exam
To pass the exam, you cannot simply cram a lot of information into your brain and try to retain it just long enough to get through the four-hour testing period. Instead, you need to take your knowledge to the next level. You need to truly understand the process of project management and what value that process can bring to your daily work on projects.
The PMP is an international exam designed to prove your knowledge and experience in applying the art and science of project management. The exam focuses on situations you might encounter in the real world, rather than just asking you to repeat data you have learned.
Learn without Rote Memorization
RMC's PMP® training classes and products bring unique games and activities, exercises and techniques designed specifically to increase both learning and knowledge retention, giving students not only the knowledge they need to quickly prepare for the exam, but also to become a better project manager—without rote memorization. RMC has had students who received a bonus, a raise, or both when they passed the exam. Other students have reported they were offered a job when hundreds of other qualified candidates had applied, simply because they were PMP certified.
In addition to the opportunity to improve yourself and your abilities, there can be financial incentives for passing the exam. A 2015 salary survey conducted by the Project Management Institute (PMI) found that PMP® certified project managers, across all countries, are paid on average 20 percent more than those without this certification.
Having a PMP® certification can be the reason you get a job, keep your job, or are promoted. If you are interested in getting your PMP, learn more about qualifying to take the exam.
Project Management Professional (PMP)® is a registered trademark of Project Management Institute, Inc.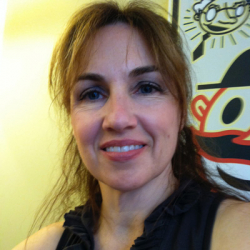 Latest posts by Cate Curry
(see all)