RMC provides the most effective and innovative project management, agile, and business analysis training available. Using Accelerated Learning Theory, we focus on teaching valuable, real-world skills and practical techniques to help our students learn more in less time. Rita Mulcahy started RMC with the modest idea of helping people pass the PMP® Exam. Her best-selling book, PMP® Exam Prep, set an industry standard for training material. Rita's dream lives on today as we continue to help students pursue their passion and advance their careers.
25+ Years
HELPING INDIVIDUALS
750,000+
PROFESSIONALS SERVED
Rita Mulcahy
FOUNDER OF RMC
The RMC Difference
Customizable Learning
We offer a variety of learning modes to meet both individual and corporate training needs. We host traditional classes in many cities across the United States. For the busy schedule, we have virtual classrooms and self-directed eLearning courses. Students on a budget will find books, software, and our blog to help advance their learning. We also create custom curriculums carefully designed to meet the unique needs of corporate training. We understand everyone learns in different ways, so our tools adapt to you.
Diverse Perspectives
We offer training in 18 languages and more than 60 countries around the world. Our extensive international distributor and training provider network delivers a wealth of perspectives on learning and training styles, course building, and product development. We strive to create content that excels in all environments for learners of any background.
Experienced, Passionate Instructors
We've collected the best team of instructors available today. Our expert instructors are champions of their respective disciplines and have a deep conceptual understanding of the practice areas they teach. They come from a wide range of backgrounds to offer helpful perspectives and incorporate real-world examples in their training.
Industry Expertise
Our goal is to enrich the lives of our students any way we can. Catch our free webinars, subscribe to our blog, and follow us on social media. Read our experts' latest articles and white papers in the RMC Resource Library or visit our booth and see our speakers at conferences. We want to hear from you!
Corporate Citizenship
We strongly believe in giving back and helping improve the lives of those living in our local and global communities. We support many institutions and organizations that foster learning, improve health resources, fund social services, protect the environment, and provide disaster relief. We also have a special connection to organizations that support those with cancer and autism. Among many others, we proudly donate to:
ASPCA
American Cancer Society
First Book
Feeding America
Fraser
Leukemia & Lymphoma Society
Memorial Sloan Kettering Cancer Center
Susan G. Komen
Wounded Warrior Project
About Rita Mulcahy
Rita founded RMC in 1991 as a project management training company. In her years as a trainer and consultant, Rita met many people struggling to grasp project management concepts and pass the PMP® exam. Always eager to help, Rita decided to create her own study guide for the PMP® exam. In one week, she finished the first draft of her famous book, Rita Mulcahy's PMP® Exam Prep, which quickly became a best seller. Her book is now the worldwide industry standard for PMP® exam preparation.
Rita was an internationally recognized expert on project management techniques, advanced project management theory, and the certifications of risk and project management. She worked on over $2.5 billion worth of projects over the course of her career. Rita often spoke to thousands of executives and project managers in standing room only crowds and presented several encore presentations at PMI conferences.
Rita saw things not as they were, but how they could be. Her unique talent and unwavering dedication made her a transcendent project manager. She taught us to challenge ourselves, always have fun, and create a better world. After a long battle with breast cancer, Rita passed away in 2010. To this day, RMC continues Rita's mission creating innovative training solutions to help people learn new skills and advance their careers.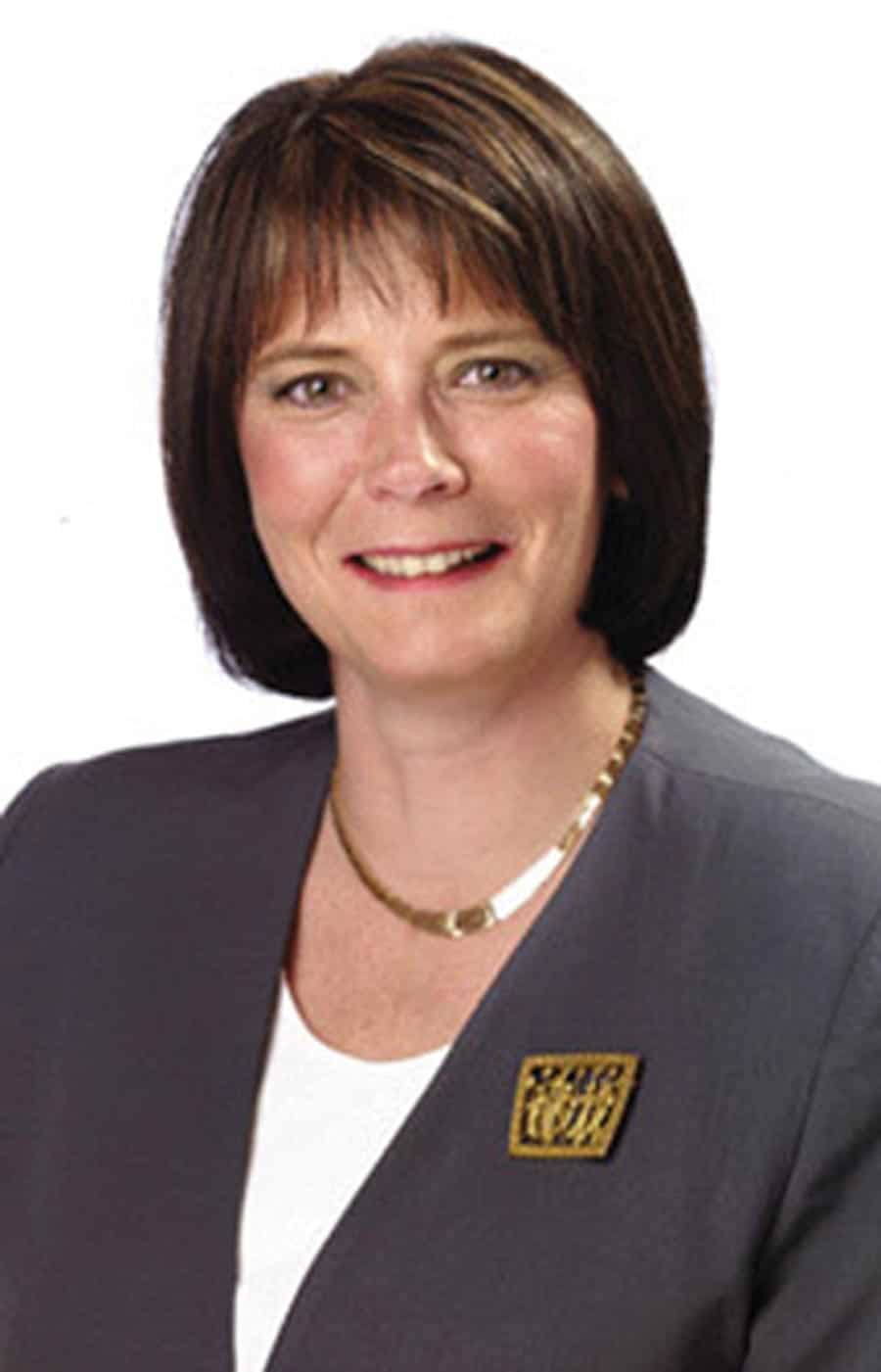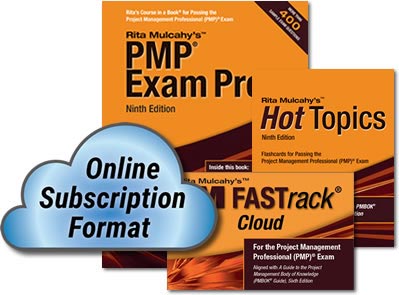 PMP® Exam Prep System, Ninth Edition – Cloud Subscription
This is the online subscription version of Rita Mulcahy's famous course-in-a-book for passing the Project Management Professional (PMP)® Exam. Study now in a convenient, online-accessible format! (English, Spanish, Portuguese)